France, renowned for its exquisite gastronomy, iconic architecture, and unparalleled art, is also a paradise for equestrian enthusiasts. With countries wide varieties of landscapes, from the rugged mountainous ranges to the serene pastoral fields, it offers a matchless setting for horse riding. This essay aims to offer an in-depth understanding of equestrian tourism in France, highlighting its rich history, unique regions, iconic destinations, and the extensive array of activities available. Further, it presents practical tips for planning an equestrian extravaganza, designed to make the equine adventure in the French terrain an unforgettable experience.
Table of Contents (Horspedia)
Understanding Equestrian Tourism in France
Overview: The Heritage and Popularity of Equestrian Tourism in France
France boasts a rich equestrian history that dates back centuries. From heroic cavalry charges in medieval times to elegant horse-driven carriages in the age of Enlightenment, equines have always played a central role in the country's cultural and historical narrative.
Today, this history manifests in its thriving equestrian tourism industry, which draws horse lovers from every corner of the globe. Recognized as a prime destination for equestrian vacations, France brims with castles, vineyards, and panoramic landscapes that make for unforgettable horse riding experiences.
Regional Diversity in Equestrian Experiences
France's multifaceted geographical landscape lends itself to varied equestrian experiences. In the north, the region of Normandy is well-known for its lush pastures and prominent stud farms. Here, visitors can enjoy beach rides and trail rides across the storied D-Day lands.
In the center, the Loire Valley promises a fairytale-like experience with rides in the shadows of charming castles and through vineyard-laden countryside. French horse riding holidays are incomparable in the South as well, where the rugged terrain of Provence and the Camargue offer adventurous rides through lavender fields and marshlands, all while overlooking the Mediterranean Sea.
Why France is a Top Destination for Horse Lovers
One of the reasons why France is enormously popular among horse enthusiasts worldwide is the country's commitment to preserving and promoting its equestrian heritage. France is home to numerous stud farms, riding schools, and horse shows that enable tourists to immerse themselves in horse culture and learn about equine care, breeding, and training.
Moreover, the French tourism industry is mindful of incorporating sustainable practices within its operations, which punters appreciate tremendously. Horseback tours, for instance, are designed to have minimal impact on the environment, while also integrating appreciation for local customs and cultures in their itinerary.
Furthermore, the country offers a perfectly balanced experience that navigates adventure and relaxation, history and wilderness, making it a genuinely unique equestrian tourism destination. Where else could you spend the morning exploring the grounds of a historic chateau, the afternoon cantering through a picturesque vineyard, and the twilight hours sampling local cheeses and wines in the heart of the countryside?
No matter the riding skill level, from novices to seasoned riders, equestrian excursions in France cater to all, making it a horse lover's paradise. With an intuitive understanding of riders' needs and a vast selection of high-standard equestrian facilities, it is no wonder that France consistently leads as a top choice for horse riding vacations.
Equestrian vacations in France offer much more than just horse riding opportunities. They present a unique blend of cultural immersion, historical exploration, unrivaled cuisine, and a deep dive into the equestrian world. This combination of experiences ensures that France remains a leading contender in the realm of international equestrian tourism.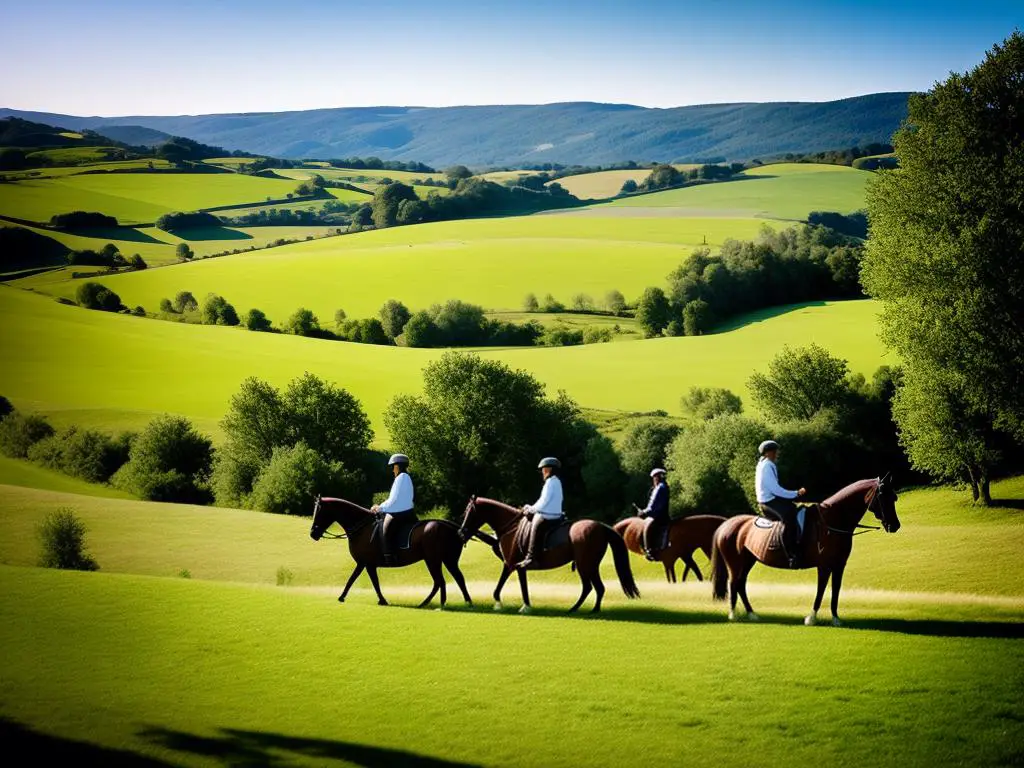 Popular French Equestrian Destinations
Normandy: An Established Equestrian Hub
Located centrally in France, Normandy is a highly sought-after destination for equestrian enthusiasts. The region, known for its horse-breeding history, showcases a diverse landscape comprised of beaches, lush meadows, and thick forests, creating the perfect settings for equestrian activities such as cross-country riding and dressage.
Normandy is home to a spectrum of horse breeds including the famous French Trotter and the Norman Cob. The region also hosts haras, or stud farms, and some even offer public tours. Numerous equestrian centers dot the landscape, providing guided horseback tours and lessons for riders of all skill levels.
Accommodation-wise, Normandy presents a range of options from quaint country inns to luxurious châteaus and comprehensive equestrian facilities wherein guests can lodge alongside their horses. The region is conveniently reachable by train from Paris and by ferry from England.
Provence-Alpes-Côte d'Azur: The Luxurious Equestrian Experience
France's Provence-Alpes-Côte d'Azur region offers a luxurious setting for an equestrian vacation, with its glamorous resorts, breathtaking views of lavender fields and vineyards, and warm Mediterranean climate. The region is suitable for both relaxed trail riding and competitive jumping.
A distinctive feature of this region is the Camargue horse, a native breed known for its endurance and adaptability to marshy terrains. The Camargue Natural Park provides a unique landscape for horse riding with its marshlands, rice fields, and salt flats.
There are numerous equestrian centers in Provence-Alpes-Côte d'Azur. Many of them offer horse riding packages that include accommodations in upscale hotels and meals in gourmet restaurants. Accessibility to this region is convenient with international airports in Marseille and Nice, and high-speed train connections from other parts of France.
Loire Valley: A Haven for Equestrian Enthusiasts
Renowned for its captivating castles and lush vineyards, the Loire Valley creates the perfect landscape for an equestrian vacation. With gentle river valleys and sweeping countryside vistas, it's an idyllic setting for leisurely horseback adventures.
The valley serves as a natural abode for various horse breeds like the agile Selle Français, recognized for its jumping skills, and the Poitevin, preferred for leisure riding. Set amidst this beauty are equestrian centers that offer a range of activities for everyone, from beginners to advanced riders – be it carriage driving or polo.
The Loire Valley offers a variety of accommodations, from the tranquility of rural gîtes to the opulence of castle hotels. Akin to enriching cultural immersion, many equestrian vacation packages in the region involve wine tasting and castle tours. Conveniently located, the Loire Valley is just a two-hour train journey from Paris, thus easily accessible.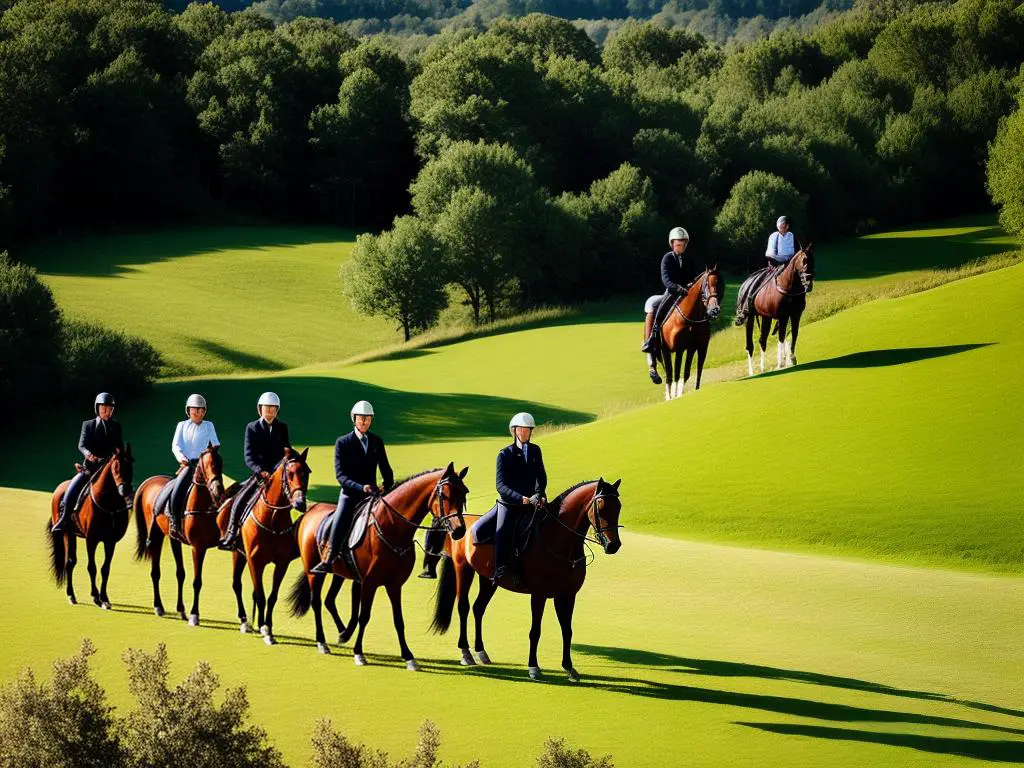 Types of Equestrian Activities in France
Delving into the Vibrant French Equestrian Landscape
Seeped in rich equestrian heritage, France has a broad spectrum of horse-related activities that cater to both the uninitiated and the experienced rider. The vibrant and diverse equestrian scene is a drawcard for people planning an equestrian vacation or contemplating a visit to the numerous top-tier equestrian facilities sprinkled across the countryside.
Trail Rides
Trail rides, or "randonnées équestres," are a favorite among many tourists and locals alike. These trips could last from a few hours to several days, depending on the chosen route. France's varied landscapes, from the mountainous terrain of the Alps, laid-back countryside of Provence, to the stunning beaches of Normandy, all provide unique trail riding experiences.
Dressage and Cross-Country Riding
For riders who fancy more technical disciplines, dressage and cross-country riding are popular options. They can watch experienced riders perform intricate dressage movements or take part in cross-country rides, comprised of galloping over natural terrains and jumping over obstacles.
Competitive Racing
France is known for its world-class horse racing events. Both flat racing, where horses run over a flat track for a specific distance, and jump racing, where horses have to jump fences and ditches, are available. The famous Chantilly Racecourse hosts some of the world's most prestigious races including the Prix de l'Arc de Triomphe, drawing participants and spectators from all over the world.
Horse Shows
Horse shows are another highlight in French equestrian vacations. Many equestrian centers in France offer horse shows, showcasing various types of riding styles, horse breeds, and training expertise. The Cadre Noir in Saumur and the Great Stables of Chantilly are notable for their impressive horse shows.
Selecting the Perfect Equestrian Activities
Determining the perfect equestrian activity in France heavily depends on personal skills, interests, and physical condition. Beginners may find serene trail rides an ideal starting point, whilst those with intermediate and advanced riding skills could lean towards more challenging activities such as dressage or cross-country riding. And, for those intrigued by horse culture but not really into riding, attending horse shows or racing events could be an exciting alternative.
Numerous equestrian centers in France offer classes and bespoke sessions to assist riders in honing their skills. Besides, when planning an equestrian holiday, it's highly recommended to consult a professional equestrian advisor or a riding vacation specialist to help you select the most appropriate pursuits.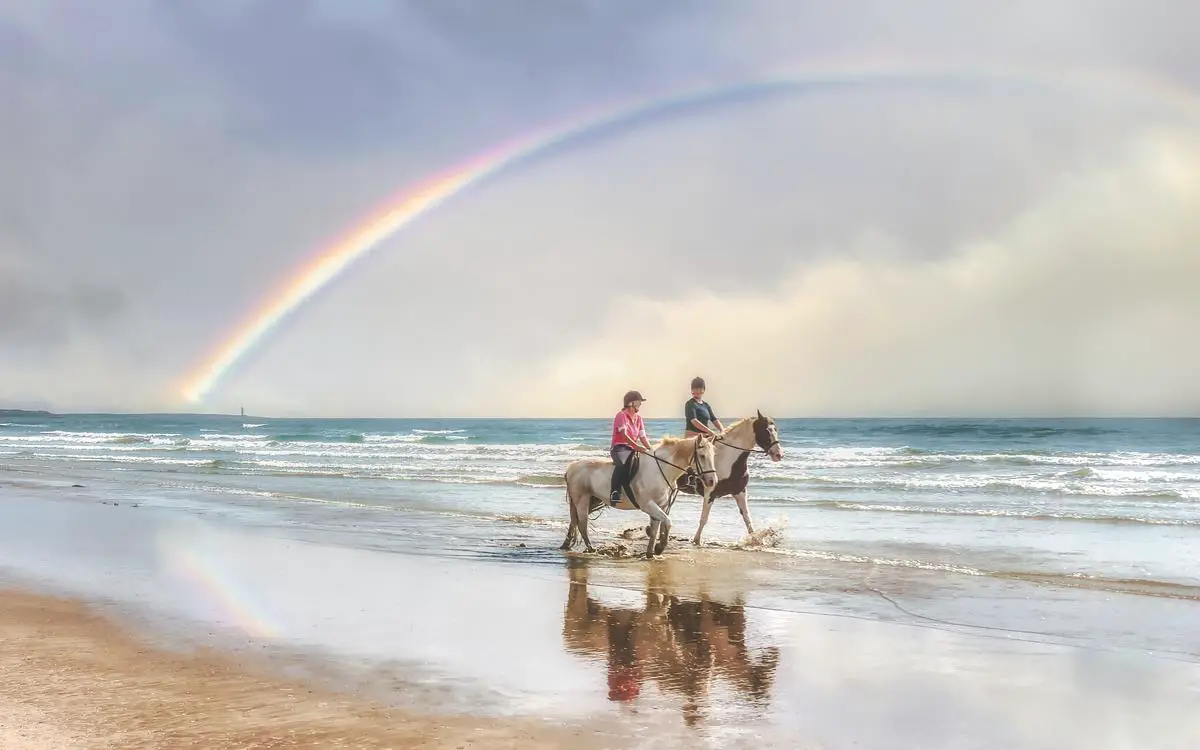 Photo by kmitchhodge on Unsplash
Planning Your Equestrian Vacation: Tips and Recommendations
Tailoring Your Equestrian Vacation: Helpful Hints and Suggestions
An equestrian holiday in France presents a unique and thrilling approach to discovering the breathtaking landscapes of the French countryside. Starting from the rugged coastlines of Normandy to the gentle undulating terrains of the Loire Valley, France's diverse and rich equestrian heritage caters to riders of all experience levels.
Booking Your Trip
When booking your equestrian vacation, consider the kind of riding experience you want. France has many equestrian centers that offer a wide range of equestrian vacations, from beginner trails to advanced jumps and event training. You can opt for a guided trail ride that allows you to soak up the surrounding scenery at a leisurely pace or, if you're more ambitious, a week-long training program can be arranged with an experienced instructor.
Many French equestrian centers also offer packages that include accommodation, meals, and riding activities. Be sure to carefully research and read reviews about the accommodations and riding facilities.
When to Go
The best time to go on an equestrian vacation in France largely depends on the region and the type of riding you plan to do. Generally, spring and autumn offer the best weather conditions. Summertime, while beautiful, can be hot and thus not always ideal for strenuous outdoor activities like riding.
What to Pack
Packing for an equestrian vacation requires some specific items. Riding boots and a good quality helmet are essential, as is comfortable, weather-appropriate clothing. Most equestrian centers require riders to wear a helmet at all times when riding. Though many provide helmets, it's always better to bring your own for fit and safety reasons.
The French countryside can be wet at any time of the year, so waterproof boots and jackets are good to have. Moreover, bring riding gloves, jodhpurs or riding breeches, and shirts that can protect you from the sun.
Physical and Mental Preparation
Equestrian vacations can be physically demanding. Therefore, being in good physical shape will make your trip more enjoyable. Regular cardio workouts can help prepare your body for the strains of riding. Core strength is also important as riding is a full body workout.
In terms of mental preparation, remember that riding is as much about developing a relationship with the horse as it is about technical skills. Patience, respect, and understanding are essential attributes to enjoying your equine experience.
Safety Guidelines
Before you embark on your equestrian vacation in France, familiarize yourself with some basic safety guidelines. Always wear your helmet when riding. Attend a safety briefing before your ride and listen carefully to the instructions given by your guide or instructor.
Remember, French equestrian centers follow the French Equiball system, a graded riding skills program, and riders are usually separated into groups based on their Equiball level. Be honest with your guide about your riding experience to enjoy a safe and suitable riding experience.
In conclusion
The key to a great equestrian vacation in France is planning ahead and keeping safety in mind. Whether you're trotting through the Bordeaux vineyards or galloping along the beach in Normandy, an equestrian vacation in France is sure to provide unforgettable experiences.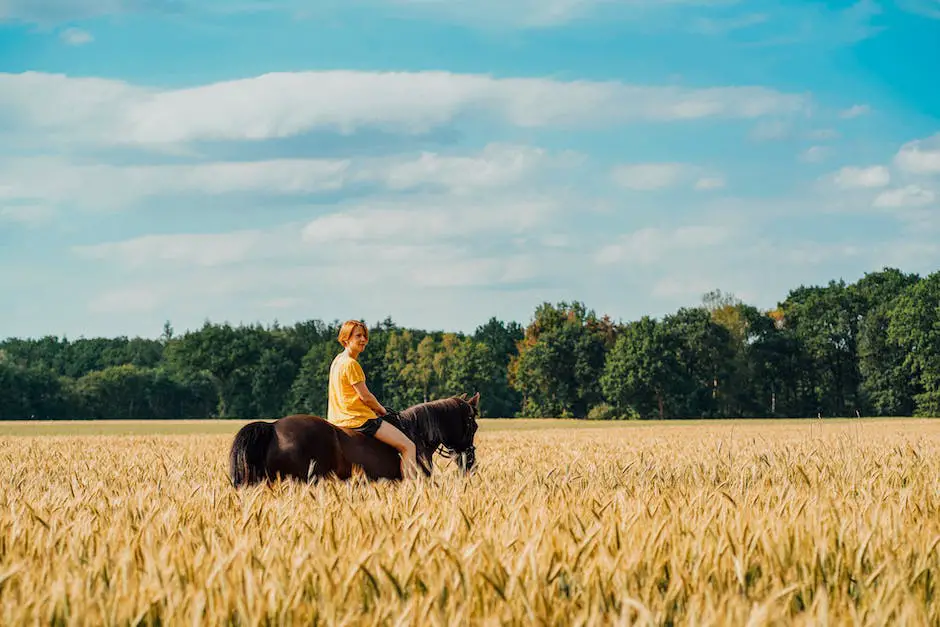 A vacation is about adventure, creating memories, experiencing new cultures, and diving into activities that exhilarate the spirit. There's no better way to achieve this than through equestrian tourism in France. Whether it's the thrill of a race, the beauty of a trail ride in lush landscapes, or the learned elegance of dressage, France offers a smorgasbord of experiences for every horse lover. Just remember to plan accordingly, go fully prepared and embrace every moment of this uniquely beautiful experience. After all, each venture is a chapter in the journey of life, and equestrian tourism in France is undoubtedly one that will imbue your book with vibrant colors and unforgettable stories.