With its deep-rooted history and enduring passion for equestrianism, Germany holds a unique position in the global horse events circuit. Home to some of the finest horse breeds and world-renowned events, the country's undying love for horse-riding is more than a mere tradition; it's a pivotal element of national culture. Through our journey into this fascinating world, we'll uncover the intricacies of German equestrian culture, explore the various horse breeds that grace German events, delve into the country's most popular horse events, provide a comprehensive guide on how to experience these events firsthand, and encapsulate the enduring impact and significance of these events on the cultural, economic, and global spectrums.
Table of Contents (Horspedia)
Understanding German Equestrian Culture
Germany's Love for Horse Riding
Germany is a nation known for its immense love for equestrianism. Horse riding activities are a significant part of the local culture and are considered a highly regarded leisure and competitive activity. The German Equestrian Federation, also known as Deutscher Olympiade-Komitee für Reiterei, is one of the largest equestrian federations worldwide, boasting over 700,000 members and a network of around 7,500 riding clubs scattered across the country.
Historical Significance of Equestorianism in Germany
Historically, horses have played prominent roles in German society. They were vital to farming and transportation and became symbols of status and power. As a result, horse riding developed into an appreciated skill and eventually evolved into a cherished cultural pastime. Some of Germany's traditions and festivals, like the Leonhardi Ritt, where horse-drawn wagons and horse riders parade in Bavaria, show the cultural importance equestrian activities have for Germans.
Various German Horse Events
Germany hosts some of the world's biggest and most prestigious equestrian events. These include the CHIO Aachen, the world's largest horse show featuring various disciplines like dressage, show jumping, cross-country, and driving. Another notable event is the Hamburg Derby, one of the toughest eventing competitions in the world. The Hanoverian Horse Festival is another significant event that attracts spectators worldwide, showcasing horse training, dressage tests, and jumping competitions. Additionally, the stallion parade in Warendorf, organized by the State Stud of North Rhine-Westphalia, is a traditional spectacle that annually attracts tens of thousands of horse enthusiasts.
The Heart of Germany's Equestrian Excellence: Horse Breeding
The remarkable equestrian prowess exhibited in Germany is deeply rooted in its esteemed horse breeding industry. The Hanoverian, the Holsteiner, and the Oldenburg, breeds native to Germany, are internationally recognized for their stellar performance in various equestrian sports. A rigorous selection process curated by numerous breeding societies within the country perpetuates the production of these high-caliber sport horses, solidifying Germany's stature in the global horse breeding landscape.
Contributing to this sustained excellence is Germany's commitment to research. Institutions like the German Riding School in Warendorf focus not just on improving training techniques, but also on forward-thinking horse breeding methods, further intensifying Germany's impact in the world of equestrian sports.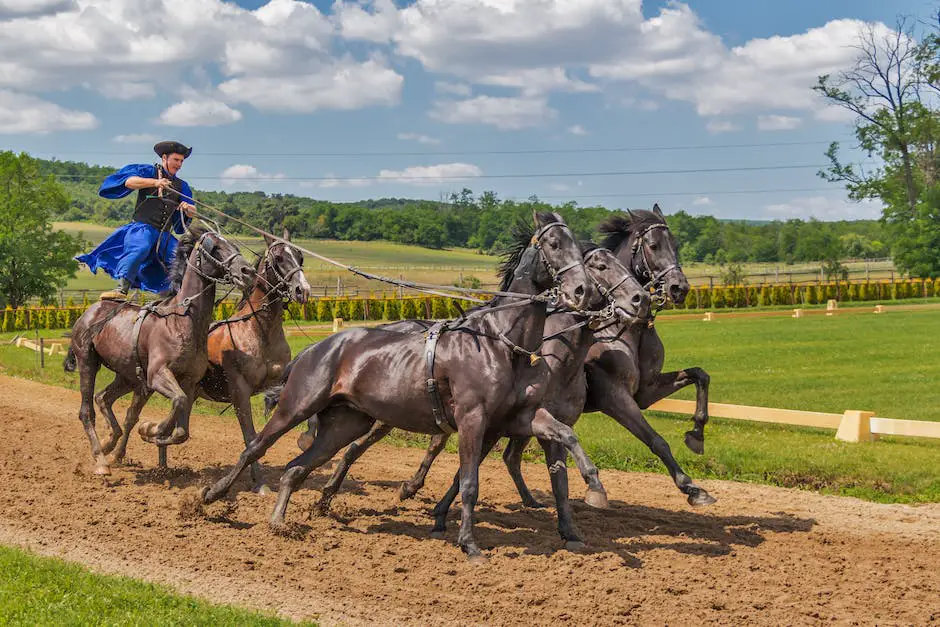 Different Breeds at German Horse Events
A Showcase of Germany's Best: Different Breeds at German Horse Events
German horse events serve as a splendid display of the country's varied horse breeds. Breeds like the Hanoverian, the Holsteiner, the Trakehner, and the Oldenburg, all native to Germany, are particularly celebrated for their unique physical characteristics and winning temperaments.
The Hanoverian, a breed deeply rooted in the erstwhile Kingdom of Hanover, is a common sight at these events. With their remarkable strength, agility, and versatility, Hanoverians are well-suited to the rigors of jumping, dressage, and eventing. Their predictable temperaments and athletic capacities, coupled with their distinctive solid colors such as chestnut, bay, black, or gray, make them crowd favorites.
A stalwart of German equestrian events, the Holsteiner, continues to impress with its innate jumping aptitude and impressive athleticism. This ancient warmblood breed excels across different equestrian disciplines, and their imposing stature, powerful hindquarters, and fluid stride make them a sight to behold.
The Trakehner, despite not being as prominent in show jumping, shines in dressage and combined driving. Originating from East Prussia, their refined physical appearance, characterized by a delicately hewn head, expressive eyes, and graceful neck, adds to their allure. Their robust endurance, intelligence, and sensitivity keep them in demand.
The Oldenburg horse from the Grand Duchy of Oldenburg commonly makes its grand appearance at these events. Their blend of solid power, wide skill range, and cooperative temperament make them ideal for dressage and show jumping. The Oldenburg's striking physical features which include a broad back, deep chest, large joints, and sturdy hooves reinforce their ambit of excellence.
Role of German Horse Breeds in Equestrian Events
The prominence of German horse breeds in equestrian events is more than just about their presence. These breeds are a display of the successful genetic programs and rigorous breeding practices that have been carried out in Germany over hundreds of years. Their excellent performances at these events echo the consistency, commitment, and superior breeding standards that Germany is well-known for.
Moreover, these breeds serve as unique representations of Germany's rich equine legacy, which is evident in the distinct events where they participate. For instance, the Hanoverian breed shines in dressage events, while Holsteiners are highly distinguished for their show-jumping abilities.
The prevalence of German horse breeds enhances Germany's worldwide stature as a prominent figure in horse breeding and equestrian sports. Known for their outstanding characteristics, versatility, and German roots, these breeds are in high demand among professional riders, breeding programs, and hobby riders all around the globe. Through their unexpected performances, competitive spirit, and elegance at these German equestrian events, these breeds skillfully exhibit the breadth and sophistication of Germany's horse varieties.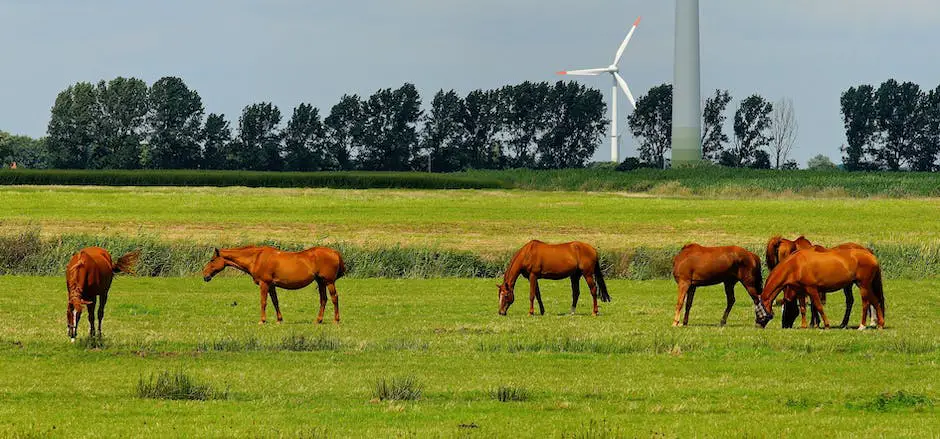 Popular German Horse Events
CHIO Aachen
CHIO Aachen, taking its roots in 1924, has grown to be one of the most prestigious equestrian events around the globe, garnering a massive following, not just in Germany, but worldwide. It attracts the world's finest equestrian talents, creating riveting competitions in the categories of dressage, eventing, jumping, and driving. Aachen's unique multidisciplinary format sets it apart, often featuring five separate disciplines: jumping, dressage, eventing, driving, and vaulting. Its universal fame is so vast that it's commonly referred to as the "World Equestrian Festival." Its yearly meets draw in upwards of 360,000 attendees, solidifying its global significance.
German Derby
The German Derby, known locally as the Deutsches Derby, is another grand spectacle that horse enthusiasts look forward to every year. Staged at the Horner Rennbahn in Hamburg, it is undoubtedly one of Germany's most prestigious flat horse races. Since its inaugural run in 1869, it has been a mainstay in the German horse racing calendar. This Group 1 race typically occurs in July and involves thoroughbred colts and fillies that are three years old. Legend has it that winning the German Derby is the highest honour a German racehorse can attain.
Bundeschampionate
The Bundeschampionate is a significant event in German equestrianism that specifically focuses on young horses, aged between three and six years old. It is held annually in Warendorf and aims to identify and honour Germany's most promising young talent across various equestrian disciplines. The robust competition spans dressage, jumping, eventing, and driving. It is worth noting that only German-bred horses are allowed to participate, giving the event a measure of national pride as they showcase the best of their breeding programs.
Hanoverian Horse Championship
The Hanoverian Horse Championship is another critical event for purebred Hanoverian horses. Held in Verden, these horses are evaluated for their suitability for dressage and show jumping, alongside their confirmation and movement evaluation. The Hanoverian Horse is globally recognised for its temperament, athleticism, and versatility, which is unveiled in this championship for international spectators.
Luhmühlen Horse Trials
The Luhmühlen Horse Trials in Lower Saxony is a renowned event among eventing circles. Established in 1958, this annual competition is one of only six CCI 5-Star events in the eventing world, making it a go-to event for top international riders. The challenges riders and their equestrian partners face throughout the cross-country, dressage, and show-jumping phases truly test skills to their limits.
Hamburg Jumping Derby
This event is well-known for presenting one of the most challenging jumping courses worldwide. The Hamburg Jumping Derby, held annually in Hamburg since 1920, is a perfect mix of tradition and thrill. The course is famous for its unique obstacles like the steep Derby bank and the 355cm-wide open-water moat, which sets it apart from ordinary show-jumping contests. It's a prime spot to witness some exceptional horsemanship and daring riding.
Germany celebrates a rich and diverse equestrian culture, hosting a range of events that capture the depth of this tradition. From promotional events attracting top-tier athletes to national breeding showcases and local grassroots competitions, the German horse event calendar never ceases to captivate equestrian enthusiasts.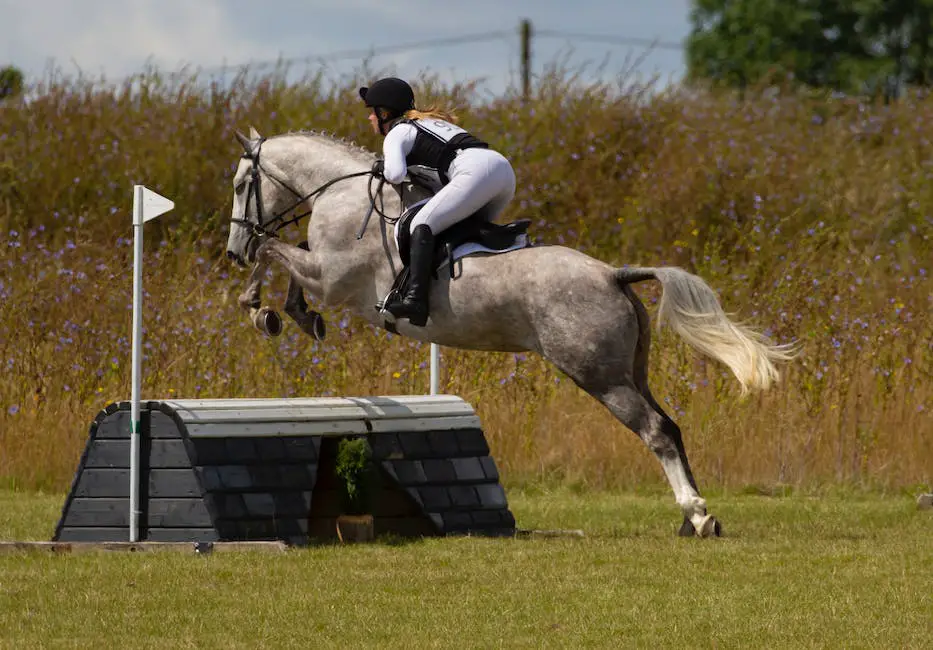 How to Experience German Horse Events
Diving Deeper into German Horse Events: Einlaufprüfung, Freispringen, and Beyond
Located at the heart of Europe's equestrian tradition, Germany is host to some of the most esteemed horse events. These include the Einlaufprüfung, a dressage test for young horses to showcase their talents; the Freispringen, a free jumping competition; and the Bundeschampionate, a national championship that showcases the best in horse riding, driving, and vaulting.
Buying Tickets for German Horse Events
Most German horse event tickets are sold online, often several months in advance. Early ticket purchase is recommended, as many of these events can sell out, especially the Bundeschampionate. Typically, tickets are segmented into various categories: grandstand, VIP, general admission and so on. Prices will vary depending on the event, seat location and ticket category. It's advisable to check the events' official websites frequently for updates on ticket availability.
Optimal Viewing Points at German Horse Events
Stadium design and seating arrangements vary among German equestrian events. For a comprehensive viewing experience, grandstand seats are recommended. They provide a clear, elevated view of the entire competition area, allowing spectators to fully appreciate the display of horsemanship. VIP areas often offer great views as well, including additional amenities such as high-end dining, but come at a higher price point. Alternatively, general admission tickets typically offer ground level views, which can be exciting and make you feel closer to the action.
Cultural Notes on German Horse Events
As a spectator, it's important to note that German equestrian events often come with specific cultural nuances. Polite applause is customary, rather than loud cheering common in other sporting events. During dressage events, silence is often maintained to allow the horse and rider to focus. Traditional German refreshments are often sold including regional beers and bratwurst.
Key Calendar Events
As you make plans to experience these horse events, keep in mind certain marquee events in Germany's equestrian calendar. The CHIO Aachen, often called the "Wimbledon of Equestrian Sport", is an annual horse show that includes diverse disciplines like dressage, jumping, eventing, and driving. Bundeschampionate in Warendorf is a premier showcase of Germany's young horse talent. Meanwhile, the Hanoverian licensing in Verden draws global attendees, as it's one of the most respected selection processes for young stallions.
Appreciating Event Etiquettes
Participating in German horse events comes with its own set of etiquette guidelines. Typically, the attire can range from smart casual to more formal outfits, depending on the prominence of the event or the section(s) you'd be occupying. Observing respectful distance from the horses is also essential, unless explicitly permitted otherwise, for the well-being of the animals and your personal safety. Lastly, ensure you dispose of any waste responsibly to uphold the venue's cleanliness. German horse events have a long-standing tradition and highlighting the sport's value through respectful conduct is always appreciated.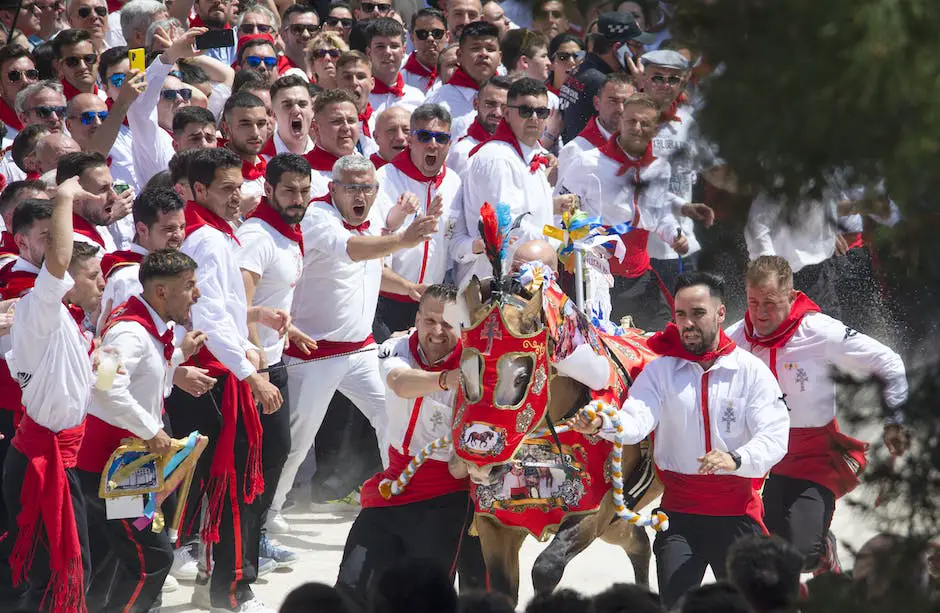 Impact and Significance of German Horse Events
The Significance of German Horse Events in Culture
The equestrian culture of Germany has deep-seated roots dating back to the medieval era, where knighthood and horsemanship were closely related. Although historically tied to warfare, riding gradually transitioned to become an intrinsic part of agricultural practices, sports, and leisure activities. Today, the vast spectrum of horse events in Germany, from races and dressage to jumps and vaulting, enjoy substantial cultural significance. These events are not only a source of entertainment but also embody celebrations of tradition, breeding, skillful ridership, and the special bond shared by horse and rider. The CHIO Aachen is one such annual equestrian meet in Germany that draws massive attention nationwide, testament to the deep cultural impact of such horse events.
Economic Impact of German Horse Events
The German horse industry is estimated to generate over €5 billion annually, and horse events contribute significantly to this revenue. Ticket sales, equine trades, sponsorship agreements, and tourism associated with these events generate substantial economic benefits. The city of Aachen, for example, sees a significant surge of economic activities during the CHIO Aachen. Restaurants, hotels, retailers, and other local businesses all experience the positive trickle-down effect of the event.
Additionally, the German equine industry provides over 300,000 jobs, ranging from horse training, breeding, care, to event organization and management. This indicates the vital role of horse events in supporting the country's economy.
Impact on Global Equestrianism
German horse events extend their influence beyond national borders. Germany boasts of many world-class riders who participate in international competitions. The country's innovative training methods, breeding strategies, and high standard of horse care are often emulated globally.
Events like CHIO Aachen and Hanoverian Horse Show, for instance, attract riders from all over the world. These events become melting pots of different equestrian cultures and foster a global community of horse enthusiasts, thereby shaping equestrian practices and trends internationally.
First-Hand Perspectives from Participants and Spectators
Insights from event participants further highlight the significant role of these events. Ronja, a regular attendee at the CHIO Aachen, said, "It's exciting and captivating. These events create spaces for people to come together, appreciate equestrian sports, and celebrate our cultural heritage."
Hans, a German showjumper who has competed in several national and international competitions, believes that these events serve to propel German equestrianism on the global stage. He commented, "It's not just about the competition. It's about being part of a tradition greater than ourselves, showcasing our skills, and being a part of an international dialogue about horsemanship."
These diverse views provide a rich mosaic of the significance of horse events in Germany – underlining their influence on culture, economy, and the international equestrian landscape. German horse events are, therefore, not merely sporting fixtures but an embodiment of history, skill, economic sustenance, and global camaraderie.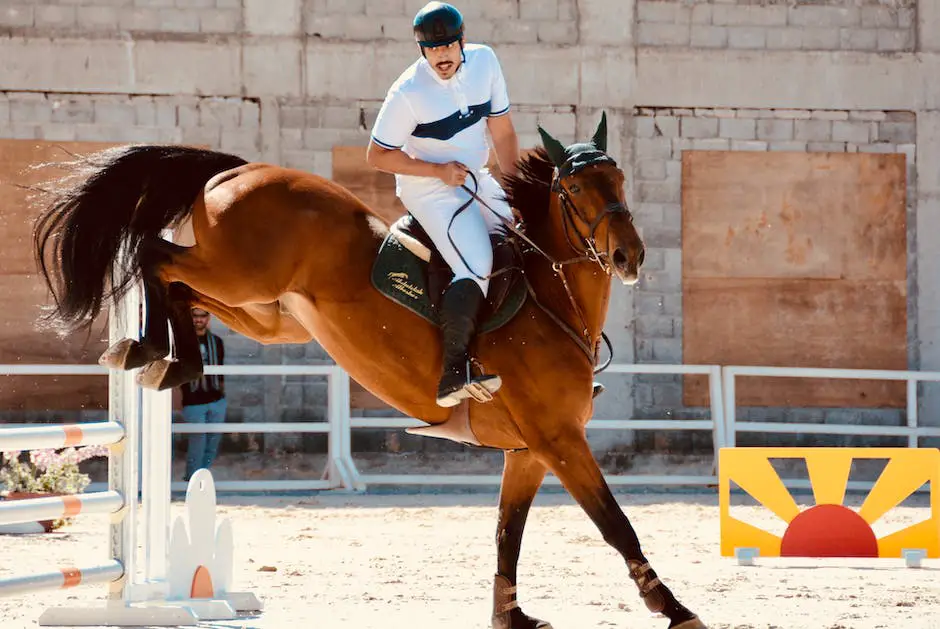 As our exploration of German horse events concludes, we are left with a profound appreciation for the rich equestrian culture that thrives in this part of the world. From the charm of various horse breeds to the pomp and grandeur of high-profile events, it's evident that equestrianism weaves a vital thread in Germany's social and cultural fabric. While solidifying its global standing in the equestrian realm, this nation also reiterates its commitment to preserving this elegant sport and promoting its growth. Indeed, the personal anecdotes and interviews from participants and spectators corroborated the immense significance these events hold, in Germany and beyond. These horse events, in short, are not just competitions, but a vibrant celebration of Germany's equestrian affinity.