Germany has long been recognized as a powerhouse in the equestrian world, particularly when it comes to breeding top-quality warmblood sport horses. These magnificent animals excel in disciplines such as dressage, show jumping, and eventing, garnering international acclaim for their athleticism, temperament, and beauty. This essay explores three venerable breeding institutions that have played a pivotal role in shaping and promoting the finest German warmbloods: the Celle State Stud, the Holsteiner Verband, and Gestüt Sprehe.
Table of Contents (Horspedia)
Celle State Stud
Celle State Stud: Breeding Excellence for Centuries
Established in 1735, the Celle State Stud, or Landgestüt Celle, holds a reputation as one of the most respected and prestigious warmblood breeders in Germany. With a storied history spanning nearly three centuries, this renowned breeding facility has consistently produced generations of exceptional Hanoverian warmbloods, earning a strong legacy in the world of equestrian sport.
Nestled in the scenic surroundings of Lower Saxony, the Celle State Stud not only focuses on breeding high-quality horses but also serves as a vital hub for the ongoing growth and development of equestrian sport in Germany. With the motto "quality from tradition," this historic institution anchors itself in a commitment to preserving the coveted Hanoverian bloodline while simultaneously advancing modern breeding practices.
The Stallions of Celle State Stud
The Celle State Stud is home to an extensive collection of carefully selected stallions, ensuring that only the finest genetics are passed on to future generations of warmbloods. Each year, the facility's expert team of breeders evaluates the stallions based on their conformation, athleticism, rideability, and temperament, refining and enhancing the breed with every new generation.
Semen Quality at Celle State Stud
Moreover, the Celle State Stud is also dedicated to providing unparalleled semen quality for breeders worldwide. With a comprehensive range of both fresh and frozen semen options, the facility guarantees top-quality genetic material, so breeders can feel confident in the bloodlines they are perpetuating.
The Celle State Stud and Equestrian Events
Apart from breeding, the Celle State Stud frequently plays host to a variety of equestrian events, ranging from educational seminars to thrilling competitions. Attendees have the opportunity to immerse themselves in the rich history of the Hanoverian breed, as well as witness firsthand the exceptional athleticism and grace of these warmbloods in action.
Conclusion
In conclusion, the Celle State Stud remains a pillar of excellence in the realm of German warmblood breeding. With an unwavering commitment to quality and tradition, this esteemed institution continues to shape the future of equestrian sport, one extraordinary Hanoverian at a time.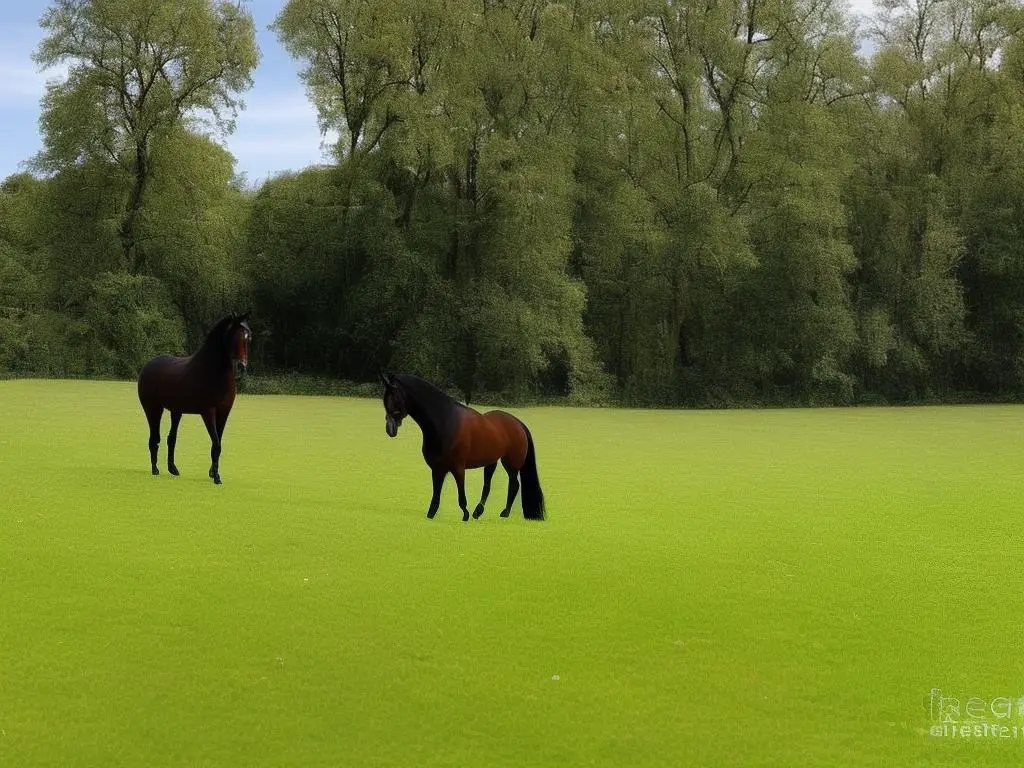 Holsteiner Verband
Holsteiner Verband: Breeding Excellence in German Warmbloods
Nestled in the picturesque town of Elmshorn, Germany, the Holsteiner Verband has established itself as a premier breeding organization dedicated to the preservation and development of the exceptional Holsteiner breed. Known for producing some of the most globally recognized and successful showjumpers, the Holsteiner Verband's unwavering commitment to excellence shines through in the quality of its horses.
A Rich History of Equine Tradition
As one of the oldest German warmblood breeds, the Holsteiner has a long-standing history of exceptional performance in equestrian sports. Originating from the Schleswig-Holstein region of Germany, the breed has evolved over the centuries from its initial use as a versatile workhorse to its current fame as a top showjumping and sport horse contender.
Breeding Program Designed for Success
At the Holsteiner Verband, strict attention is paid to maintaining only the highest quality bloodlines through a rigorous breeding program. The selection process for stallions is meticulous, with breeding committees examining aspects such as pedigree, conformation, performance, and temperament to ensure only top-notch stallions are admitted to the program. Similarly, broodmares must display exceptional traits in terms of lineage, conformation, and overall health. Each carefully planned mating serves to further enhance the unique attributes of the breed, resulting in progeny that are not only beautiful but also athletic and intelligent.
A Global Presence in the Show Ring
Fueling the demand for Holsteiners worldwide is the breed's outstanding success in showjumping competitions. From the Olympics to the World Equestrian Games, Holsteiners have consistently brought home top honors, making them a favorite for professional riders and amateur enthusiasts alike. Their keen intelligence, innate athleticism, and superb technique make them perfect partners for navigating the complexities of the showjumping course. In addition to their prowess in the jumper ring, Holsteiners have demonstrated their versatility by finding success in other equestrian disciplines such as dressage and eventing.
Home to World-Class Stallions and Broodmares
With a roster of exceptional stallions, the Holsteiner Verband provides breeders with an unparalleled selection of top-quality sires. Many of these stallions have competed and excelled at the highest levels of equestrian sport, passing their superior genetics to their offspring. Similarly, the organization's prized broodmares carry time-honored bloodlines known for producing champions across various disciplines.
As a testament to their dedication to excellence, the Holsteiner Verband not only focuses on maintaining the exceptional quality of their own breeding program but also works closely with breeders around the globe to ensure the development of top-notch Holsteiner sport horses. This commitment to preserving the heritage and enhancing the potential of the storied Holsteiner breed ensures the Holsteiner Verband's continued prominence in the equestrian community.
Gestüt Sprehe
Gestüt Sprehe: A Leading Name in German Warmblood Breeding
Nestled in the picturesque landscapes of Lower Saxony, Gestüt Sprehe has carved a niche in the equestrian world as one of Germany's premier centers for breeding exceptional warmblood horses. With a commitment to pairing the finest bloodlines and pedigrees, the private breeding farm is renowned for its quality horses that excel in both dressage and show jumping events worldwide.
Impressive Stallion Lineup
At the heart of Gestüt Sprehe's success is its remarkable stable of stallions, carefully chosen for their athletic prowess, notable bloodlines, and suitability as breeding horses. These impressive stallions have garnered accolades in international equestrian competitions, proving their value to the breeding program.
Innovative Breeding Methods
Gestüt Sprehe is championing the cause of modern and innovative breeding techniques, with an aim to continually improve the quality and standards of their warmblood horses. The farm employs the latest technology and research to ensure that the breeding process is as efficient and effective as possible, resulting in healthy, strong horses with immense athletic potential.
Producing Exceptional Sport Horses
The ultimate goal of Gestüt Sprehe's breeding program is to produce exceptional sport horses that can compete at the highest levels on the international stage. Their dedication to combining the finest bloodlines, using cutting-edge breeding practices, and ensuring the best possible care for their horses is evident in the caliber of athletes they produce.
A Commitment to Excellence
With its focus on producing world-class warmblood horses, Gestüt Sprehe has become a prominent name in the equestrian community. Their unwavering commitment to excellent breeding practices and dedication to the health and well-being of their horses sets them apart as a top German warmblood breeding center.
Whether you're an equestrian enthusiast or simply someone seeking to learn more about the world of warmblood breeding, Gestüt Sprehe serves as an inspiring example of what can be achieved through dedication, innovation, and a commitment to excellence.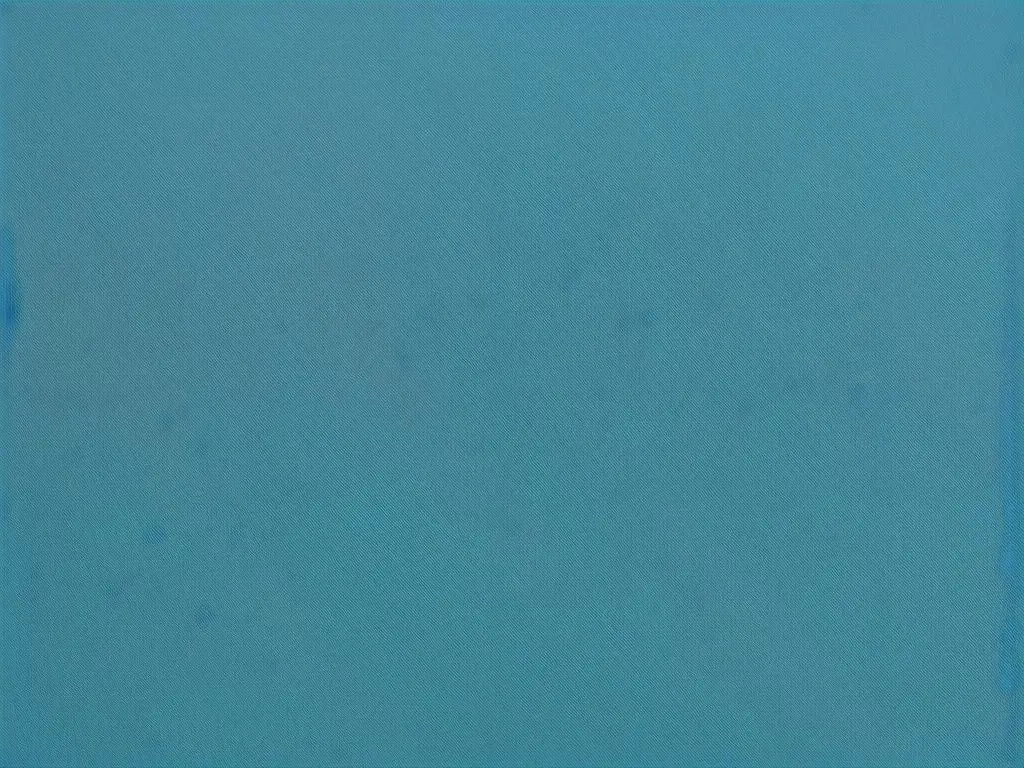 Through their steadfast commitment to equine excellence, these three German warmblood breeders have not only produced exceptional sport horses but have also made significant advancements in breeding practices and equestrian education. The Celle State Stud, the Holsteiner Verband, and Gestüt Sprehe have each cultivated a lasting legacy within the international equestrian community as they continue to develop top-tier athletes, enable breeders worldwide to access first-rate bloodlines, and foster the next generation of skilled riders. Their collective efforts help ensure the ongoing success and global prestige of the German warmblood breed.