A tour filled with the grace of horses beneath the backdrop of quintessential French landscapes is an experience like no other. Perhaps you are a horse lover, a racing enthusiast, or just a travel bug in quest of innovative vacation ideas. A horse farm tour in France could justifiably be the next item on your bucket list. This comprehensive guide is here to whisk you through the magical ambiance of French Equestrian culture wrapped up in these unique horse farm tours. We delve into what these tours precisely entail, from breathtaking visits to prominent stud farms and racecourses to an insightful exposure behind the scenes of horse breeding, training, and racing. Additionally, you'll learn how to select your tour wisely based on various factors satisfying your preferences and anticipation. Last but not least, we prepare you for the tour, setting your expectations and readying your suitcase with the essentials to ensure a fulfilling experience.
Table of Contents (Horspedia)
Overview of Horse Farm Tours in France
Exploring the Mysteries of Horse Farms: A Memorable French Experience
Horse farm tours in France open an exciting world to equestrian enthusiasts, providing up-close and personal experiences. On such a tour, participants get the chance to visit renowned stud farms and racecourses that have produced world-famous racehorses. There, visitors get a behind-the-scenes look at horse rearing, training, and racing operations, understanding the intricacies of the passion and hard work involved in taking care of these magnificent animals. They may also get to meet some iconic racehorses, adding a magical touch to the whole experience.
Immersing in French Equestrian Heritage
The equestrian legacy in France is a testament to their historic prominence and mastery in horsemanship, and it's waiting to be discovered through fascinating horse farm tours. From the pastoral stud farms spread across the timeless expanse of Normandy to the premier racecourses in the urban landscape of Paris, these tours offer insights into French horse breeding, training, and racing. Whether you're intrigued by the adrenaline rush of racing, interested in the technicalities of horse care, or simply bewitched by the life among these majestic creatures, horse farm tours in France cater to a wide array of interests. Providing a rare peek into an often unseen sphere, these tours can be an incredible adventure for both horse aficionados or individuals keen on understanding these magnificent creatures better.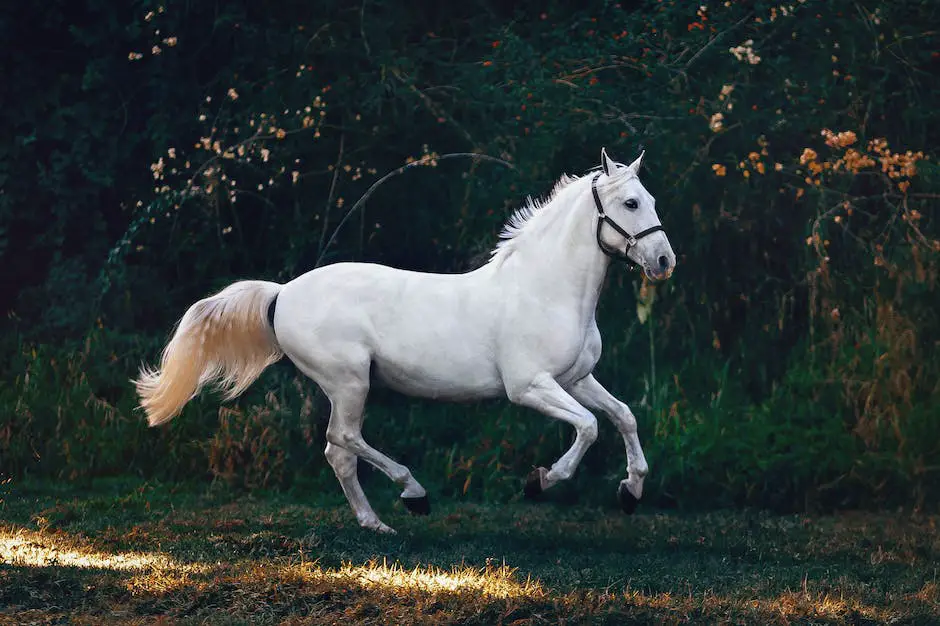 Guides to Selecting Horse Farm Tours
Selecting Your Horse Farm Tour: Key Considerations
Mapping out your horse farm tour in France is a thrilling endeavor. There are diverse factors to contemplate to find the tour that fulfills your aspirations. Geographical location plays a prime role, as each region in France offers a varying experience of equine heritage. From the idyllic beauty of Normandy dotted with stud farms and equestrian facilities, to the sun-kissed landscape of Provence, the choice of location significantly sets the tone for the tour. Reviews from prior visitors can offer valuable input on the quality of tours. Tour costs can also vary broadly based on factors like activities included, duration of the tour, and the farm's reputation. Therefore, identifying a tour that matches your budget, without falling short on the experience, is crucial.
Recommended Equestrian Farm Tours in France
If horse-related experiences fascinate you, France brings a variety that caters to different tastes and objectives. For instance, La Balade du Père Nicolas in Brittany is an ideal horse farm for a family escapade featuring pony rides and carriage trips for all ages. If you are after a more educational approach, then a visit to the National Stud Farms of Pompadour in Limousin might be for you. They offer detailed tours explaining the different aspects of managing a horse farm, such as the breeding process, training regimens, and veterinary care.
In case you are interested in a more lavish option, Haras du Pin, often touted as the 'Versailles of Horses', offers an exclusive tour. Visitors get a chance to view and appreciate exquisite horse breeds in a grand, historic setting. That's why it's critical to think about what you'd like to experience and do ample research before making a reservation for a horse farm tour in France.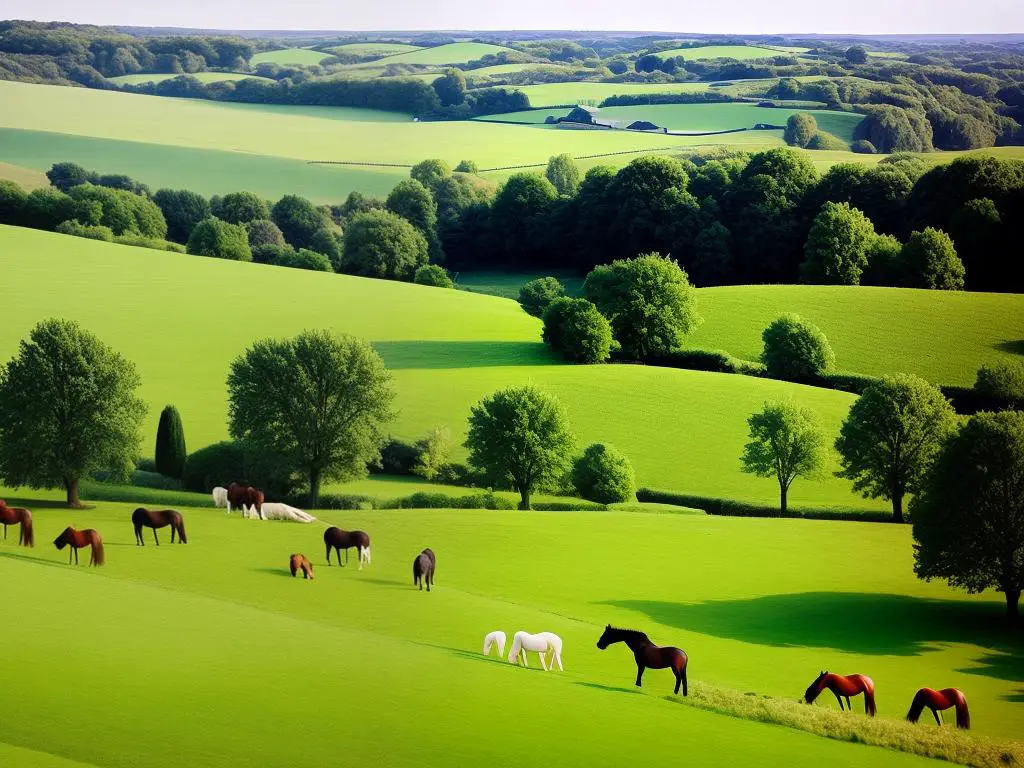 What to Expect & Prepare for Horse Farm Tours
Embark on an Equestrian Journey with French Horse Farm Tours
France's rich heritage in the world of horses means there's quite a variety of experiences available for those seeking horse farm tours. You can explore the renowned stud farms in Normandy, where top racehorses are nurtured, or visit the splendid Chantilly Castle, which houses a unique horse museum. Another option is to witness the distinct beauty of the Camargue horses in Southern France. Each tour offers a different kind of adventure, complete with knowledgeable guides who provide insight into local myths, horse statistics, and the finer points of horse racing.
Practicalities: Attire, Essentials and Tips
Comfort and practicality rule the roost when it comes to deciding what to wear on a horse farm tour. Sturdy, closed-toe shoes are a must to protect your feet; a raincoat might also be necessary as weather changes can be quite unpredictable in Normandy. Don't forget your camera to capture the majestic beauty of these animals in their natural environment. Binoculars can also prove useful for getting a closer look at the distant horses in vast pastures.
It's a good idea to carry a water bottle and some snacks for the journey. Many horse farms have on-site gift shops, so bring some extra cash if you wish to buy souvenirs. Lastly, prepare to be flexible. Weather, horse temperaments, or unexpected farm tasks can sometimes alter the planned tour schedule. Just embrace the unpredictability—it's part of the farm experience!
By familiarizing yourself with these practical aspects of horse farm tours, you'll better appreciate the exceptional experience that awaits in France's vibrant equestrian culture—whether you're an equine enthusiast or merely an intrigued traveler.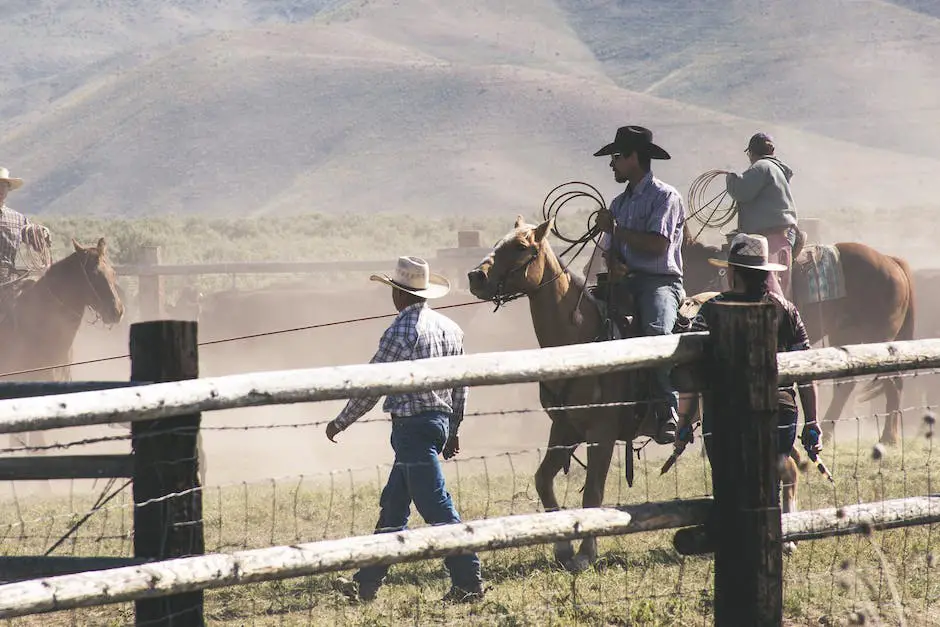 In essence, horse farm tours in France promise a unique blend of adventure, relaxation, learning, and cultural exploration that every traveler yearns for. This unprecedented opportunity will not only fulfill your equestrian dreams but also offer a unique perspective into the life and heritage of the French countryside. From discerning horse experts to casual vacationers, these tours have something for everyone. Equipped with previously shared insights, you are now ready to choose that perfect tour and make the most of your horse farm adventure in France. Bon voyage!